Art By Queen Sen Sen
Back to Shop
Sun - Protector of Queer & Trans Prisoners (God of Elements and Life)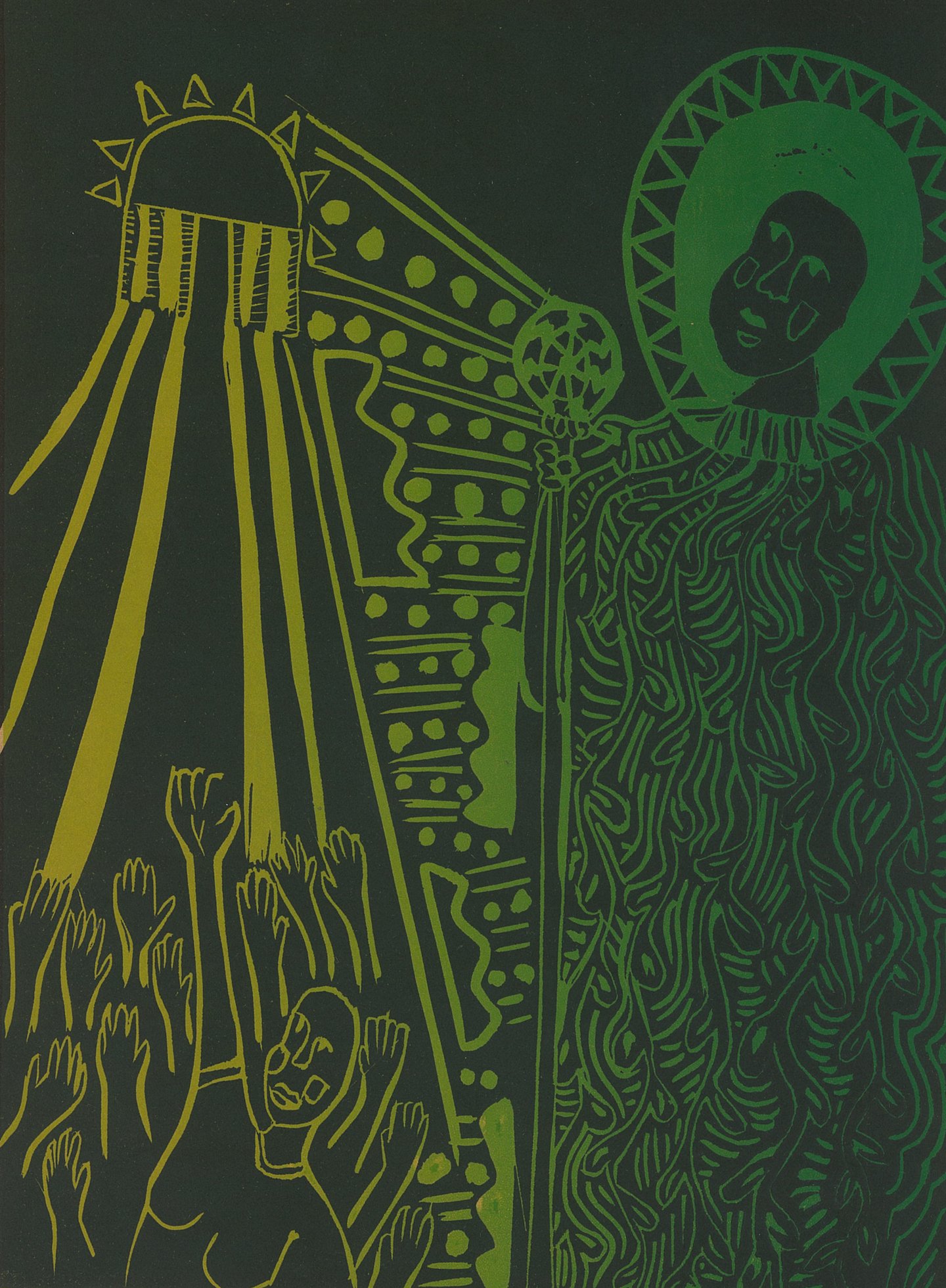 $

10.00

USD
/ On sale
**Buy two or more prints use "Bulk" at checkout**
Item #1: Sun - Protector of Queer & Trans Prisoners (God of Elements and Life)
I created this print as a symbol of myself as Sun and my experience in Jail for 3 days after being arrested at a protest. I remembered yearning for sunlight to touch my body and also felt disempowered while my body ached from bruises and wounds. In this piece, I wanted to re-imagine myself as a divine protector for all Queer and Trans prisoners. In prisons, jails, and other institutions the treatment of Queer and Trans people should be addressed and dismantled. As an divine protector, I would give them the strength to heal from wounds and dehumanization. I would humanize them with my powers and heal multigenerational trauma. Below I made an description of what would be said about myself as a divine protector:

"Sun origins from land, water, fire and air. Sun holds the power to transform fear and hopelessness into bravery and love. Sun grows using the energies of love and compassion to fuel their Magick wand. The Magick wand begins to ring in a pattern and gives source to heal the trauma that have traveled many generations and dimensions. Although each traveling trauma challenges Sun's power to control fear and hopelessness. Sun achieves great power when creating love and brave Magick to use against these challenges with their Magick wand. "
Queen Sen Sen, Linocut print - 2018.
Made with intention and love in (The Town) Oakland, CA.